Gardens in motion, gardens of peace
The pollution, the ignorance, and the indifference to the environment (...) led us to think about a project with the objectives to educate youths about conservation of the environment around them and let them discover the importance of getting into communication with all parts of that surrounding environment. "Sensory Garden Project".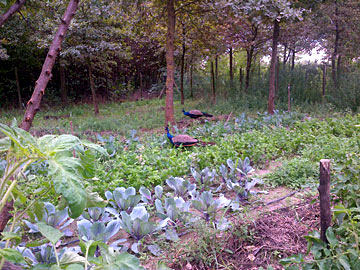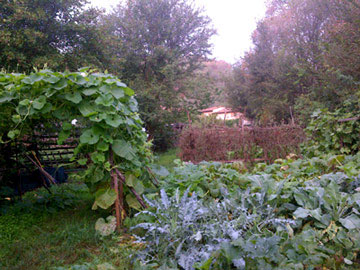 Many times I have gone to the garden to handpick herbs, including roots, of the horticultural plants which are growing because they did not have enough sun or room to grow. I like to remove them by hand, because I learn a lot about the herbs which I still do not know by name. I feel the stinging or cutting from those who have the ribs. I realize that some plants prefer to grow close to one another. Sometimes the plants choose their company. Some are interwoven with others, even if other neighboring plants try to maintain their independence, and what I love so much is that after a while, my hands bear the scents of all the herb's flavors. Each herb has its own perfume, and after many touches from my fingers there is a symphony of flavors.
Our Garden in Movement at Altaura Farm - Casale di Scodosia, April 2012".