Kuku sabzi:
This Persian dish called: kuku sabzi (sabzi means "herb")

Ingredients: (4 persons)
1 cup fresh chopped parsley
1 cup fresh chives chopped chive
1 cup fresh chopped cilantro
1/2 cup fresh chopped dill
2 table spoon fresh chopped mint
1/3 cup walnuts (chopped but not heavy, they must be felt under the teeth)
1-2 table spoon drained or fresh barberries (if it exists)
4-5 eggs (depends on the size of eggs)
Salt, black pepper, turmeric  for taste
3-4 table spoon olive oil or cooking oil

Put into a bowl all the herbs. Add the eggs, then a pinch of aslt, black pepper and turmeric. Give them a good stir and mix them well. Grease a pan with the oil, put it on the fire and warm it for about 1 minutes. Put all the blended ingredients into the pan and let it cook for about 15-20 minutes (cover the pan with a lid but don't cover it completely, let the vapour gets out of the pan). When the side nearby the bottom of the pan give roasted turn "kuku" and let the other side be cooked as well (for about 10 minutes).

Get out kuku of the pan and cut it into 6 or 8 pieces. Garnish it with the herbs or other vegetables. Serve it with bread. For having a great taste you can eat it with tomato and pickles (soaked cucumber). (I strongly recommend  them) you can keep it in refrigerator for days and you can serve it even cold. It's a good choice for picnics as a sandwich.
S.E.M.I.
conversazioni con la NATURA delle Fattorie Altaura e Monte Ceva nel 2017
| | |
| --- | --- |
| Video Altaura | Video M.te Ceva |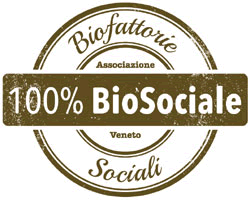 Visita i siti web
consigliati dalla fattoria: